We're all just trying to find the missing parts of ourselves on the journey through life. Whether we remain humans or become demons is up to us.
This is the thought that went through my head after I finished watching the anime, Dororo.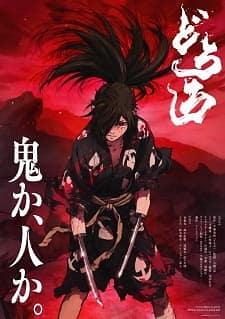 Humans seek completion, and we desperately search for it in so many different ways.
I like anime because of the diversity of the stories, animation is a medium that allows us a great deal of  freedom to imagine and express what may otherwise be difficult to imagine and express.
Stories about what it is to be human and to be alive.
I also thought about Fullmetal Alchemist. It's also a story about recovering what was lost and like in Dororo, this also happens to be represented in the loss of the human body.
Warmth, touch, sights, smells, sounds. Are these things that make us human? Are we just bodies?
Especially now, in the midst of the pandemic which has all but halted the world, we are confronted with loss and deprived of our image of what it is to be human in the present world. Life has been
altered and how we decide to continue on the human journey is a question which must be answered. What kind of path will we carve out before us?
What we live for and the way we live for it is a possible answer to this question.